Happy New Year!
Looking back at the last 12 months, Arsenal have made great strides; a second consecutive FA Cup, a second consecutive Community Shield and Calendar Champions by some distance: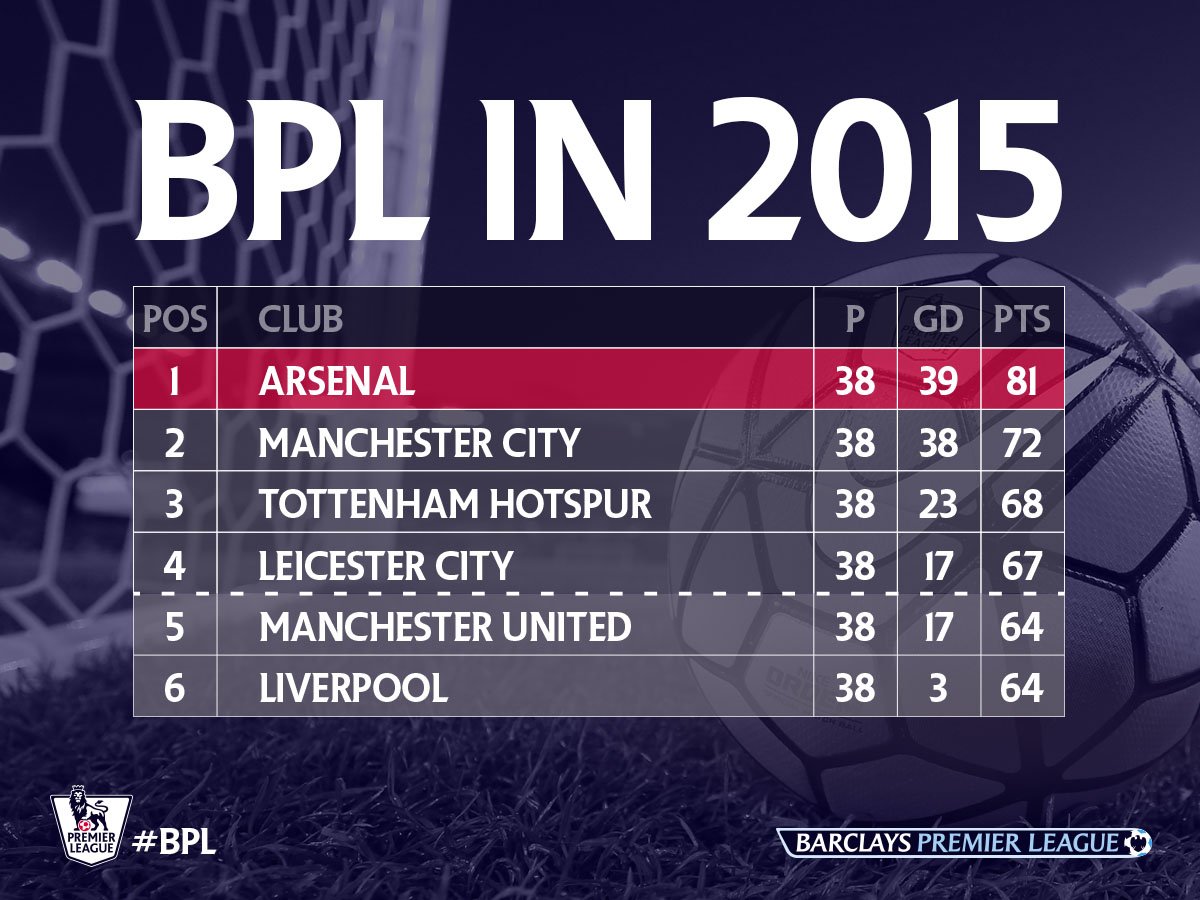 Hopefully 2016 will be even better and in a year's time we can look back at a title win, a Champions League triumph, or who knows, maybe even both! If you can't dream on the first day of a spanking new year, when can you?
See you tomorrow, either for a match-preview or a match review – I haven't decided yet.
Laters.